Our primary reason for the trip to London was to attend the 24th annual Old Ale Festival at the White Horse on Parson's Green, which is located in southwest London. Landlord and cellerman Mark Dorber, who's been at the pub for decades, is leaving this year and we wanted to visit him at the bar while we still could. He was, as always, a gracious host and we spent a fabulous full twelve hours there at the festival, from 11 a.m. until 11 p.m. Of the 47 beers listed for the festival, we tried all but eight, and that's because those beers were not yet on tap while we were there.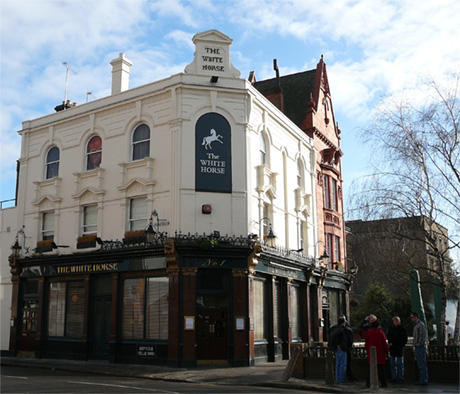 The White Horse on Parson's Green.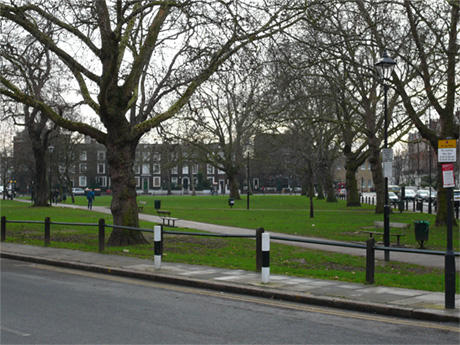 The Parson's Green that the White Horse is on.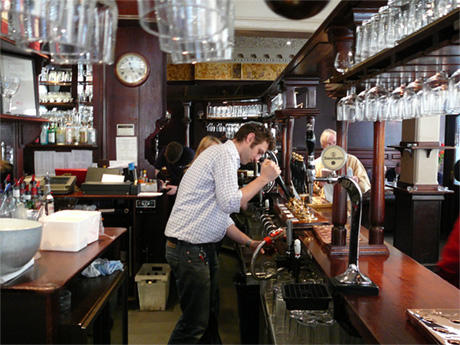 Pulling a pint behind the bar.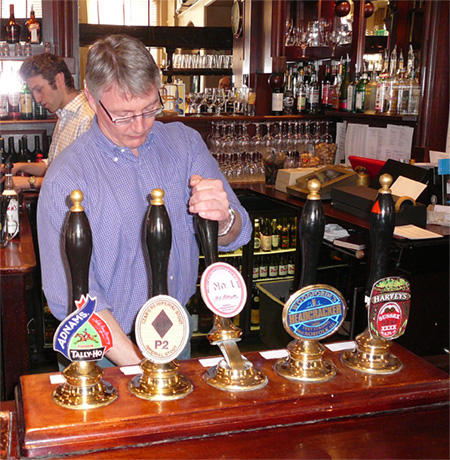 Landlord Mark Dorber pulling my first pint of the day, Bass No. 1.
Our little corner of the world for the day. From left: Motor's friend Chris' wife, Motor, Doug, me, Christian Kazakoff and Shaun O'Sullivan. Doug was a retired engineer and homebrewer who came down for the festival. He was sitting alone at the table doing a crossword puzzle and so I asked him if we could join him.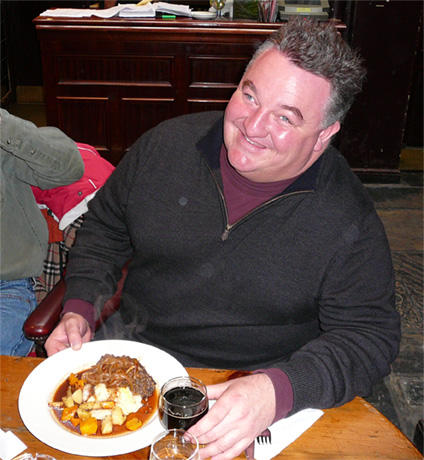 Motor orders some haggis to soak up the beer.
We all tried a bite. Here Shaun shovels his haggis.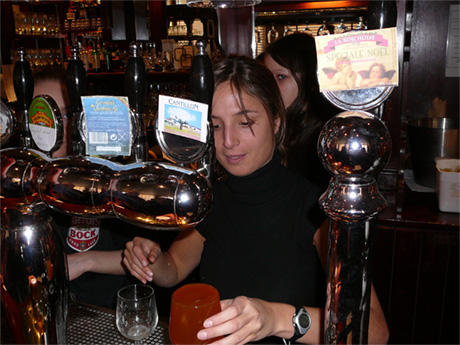 My first Cantillon after visiting the brewery the day before.
Doug and me mid-afternoon, just before he headed home. We had a great time talking with him, and I think he had a good time, too, spending his day with us Yanks.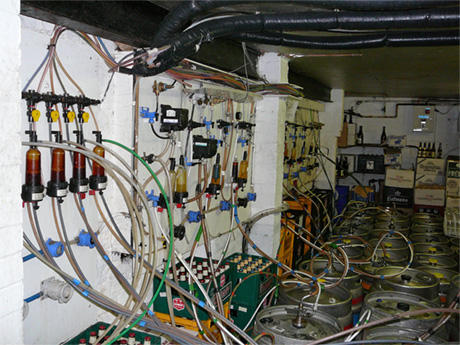 Later we had a tour of the cellars below the pub.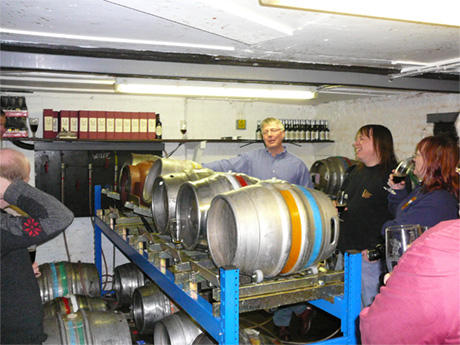 Mark Dorber conducted a tour/tasting of the cellars.
Where he opened several bottles of J.W. Lees Harvest Ale.
While upstairs the jazz band began playing as night fell.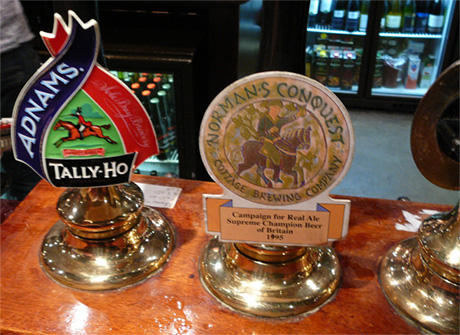 Finally the Norman's Conquest was put on, which I was happy about. I'd been waiting to try it again. I had it at a CAMRA festival in Peterbrough about ten years ago. It has an Original Gravity of 1066, which I always found a clever joke.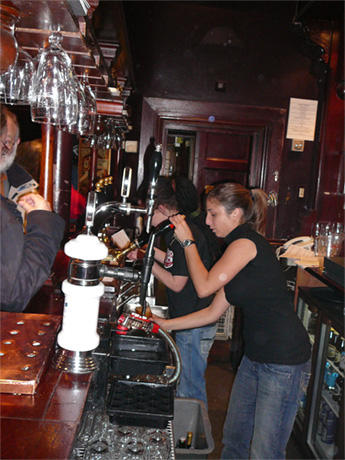 Eventually, the evening wound down and I had my last pint.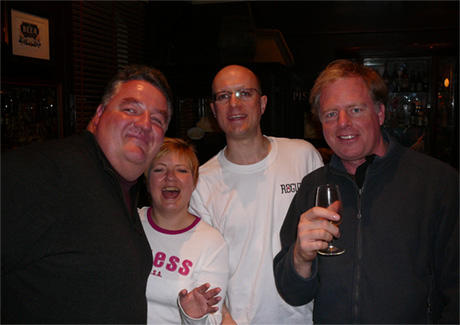 Motor and Shaun O'Sullivan with a couple of Burgundian Babble Belt members at the festival.
Roger Protz and me at the end of the evening.