Saturday night was another sold-out crowd for the fourth and final session of the 25th Great American Beer Festival. Even though the space for the hall was expanded, it still felt pretty crowded. Believe it or not, there were even scalpers on the street selling the $45 tickets for as much as $150!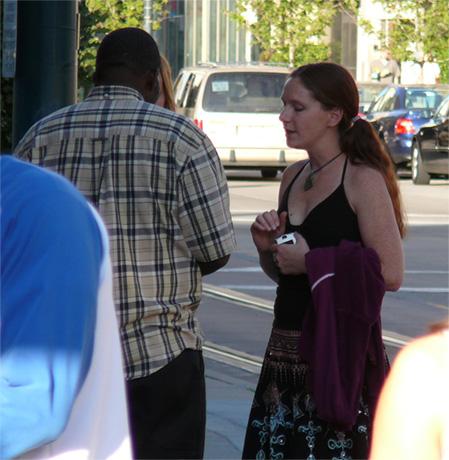 I caught this scalper selling tickets to two women. I overheard the transaction as I passed by them walking to the hall Saturday night.
Outside the hall Saturday night.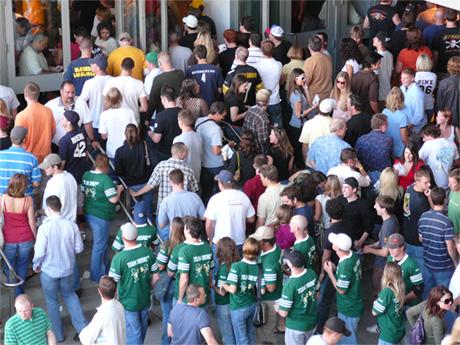 The sold-out crowd of 13,000 entering the festival.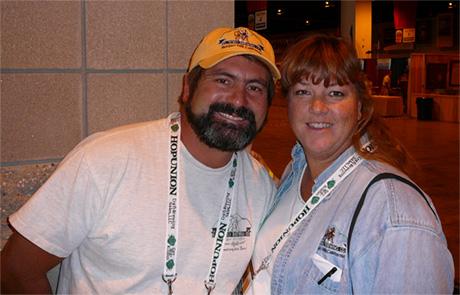 Geno and Cindy Acevedo of El Toro Brewing in Morgan Hill, California.
From left: Ralph Olson, from HopUnion, Dave Keene, fom the Toronado in San Francisco, California, Natalie's cousin Inga, Natalie Cilruzo, from Russian River Brewing, Chris Black, from the Falling Rock in Denver, Colorado, and Ralph Woodall, also from HopUnion.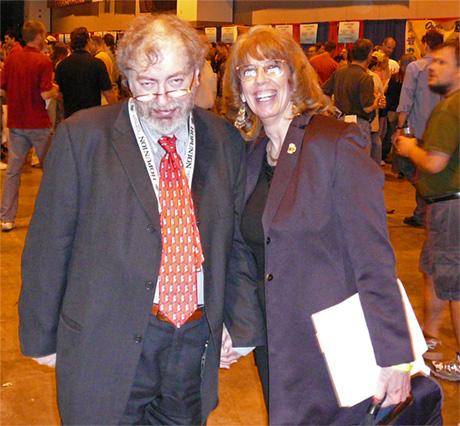 Michael Jackson and fellow beer writer Carolyn Smagalski, who writes on BellaOnline.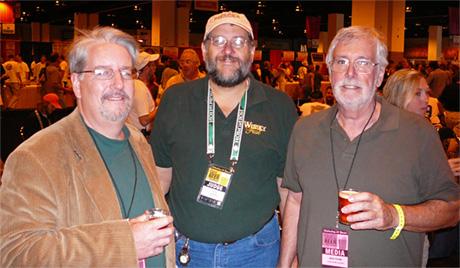 The Philadelphia contingency: Don Russell (a.k.a. Joe Sixpack), Lew Bryson and Jack Curtin.
Tom Peters, from Monk's Cafe in Philadelphia, Pennsylvania and Rob Tod, from Allagash in Portland, Maine.
From left: Vinnie and Natalie Cilurzo, from Russian River Brewing, Matt Brynildson and his wife, from Firestone Walker Brewing, and Rob Tod, from Allagash in Portland, Maine.
Jamie Jurado, head brewer for the Gambrinus brands, including Shiner.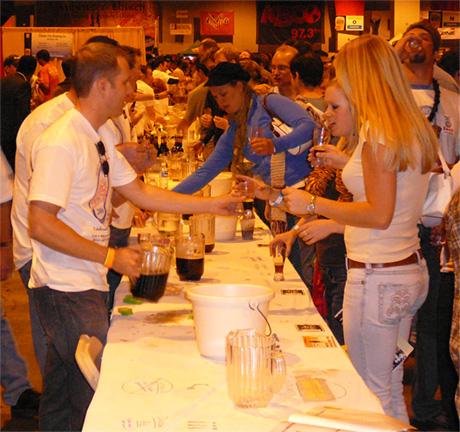 A typical row of sampling at the festival.
BA founder Charlie Papazian with Ambitious Brew author Maureen Ogle.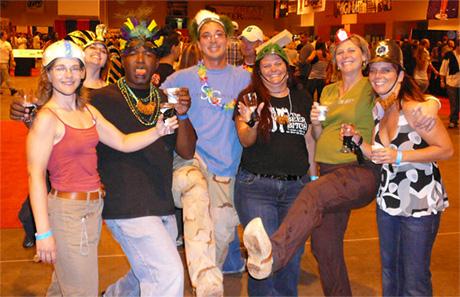 The hat brigade.
A last look at me bigger than life-size. Hey, how often does that happen?