While I was at the Boonville Beer Festival, my friend Rod DeWitt, whose official title is Director of Plant Engineering & Process Control, took me on a little private tour of the brewery, which I hadn't been inside for a few years.
The Bavarian-style brewhouse.
Around the back of the brewhouse with the grain silo, at left, and the new solar panels on top of the roof.
My tour guide, Rod DeWitt, on the roof showing me the view depicted on every bottle of Anderson Valley Brewing.
The new solar panels from the roof of the brewhouse.
The mash lauter tun brought over from a Bavarian brewery.
The copper-clad controls with the lauter tun behind.
A close-up of the controls. I just love the look of this thing.
The fermenters and bright tanks.
The unique crowns funneling their way through an equally unique delivery system taking them to the bottler.
The crowns on the on-deck circle waiting to be randomly topped.
The long fillers.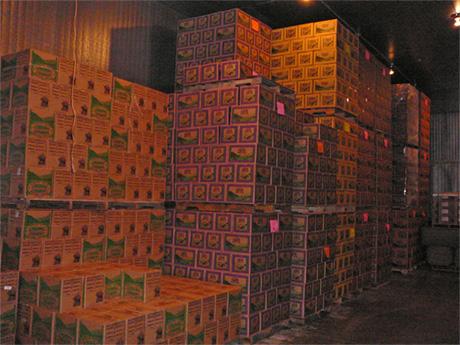 Finished cases waiting to be picked up in the warehouse cold box.
Two intriguing oak barrels filled — or so I'm told — by Fal years ago with Deependers Porter.