Earlier today, the 23rd annual Double IPA Festival was held at the Bistro in Hayward, California, and after a virtual fest two years, and a modified outdoor festival last year, this year it was back to a much more typical festival, complete with people and sunshine off and on. I got there early for judging again this year, and we were back in the basement again — which was oddly comforting. We judged 87 Double IPAs for most of the morning and part of the afternoon, before choosing our favorites
After emerging from the darkness into the light, it was nice to see the shining, at least from time to time.
At 2:00 p.m., Vic and Cynthia gathered everybody together to announce this year's winners.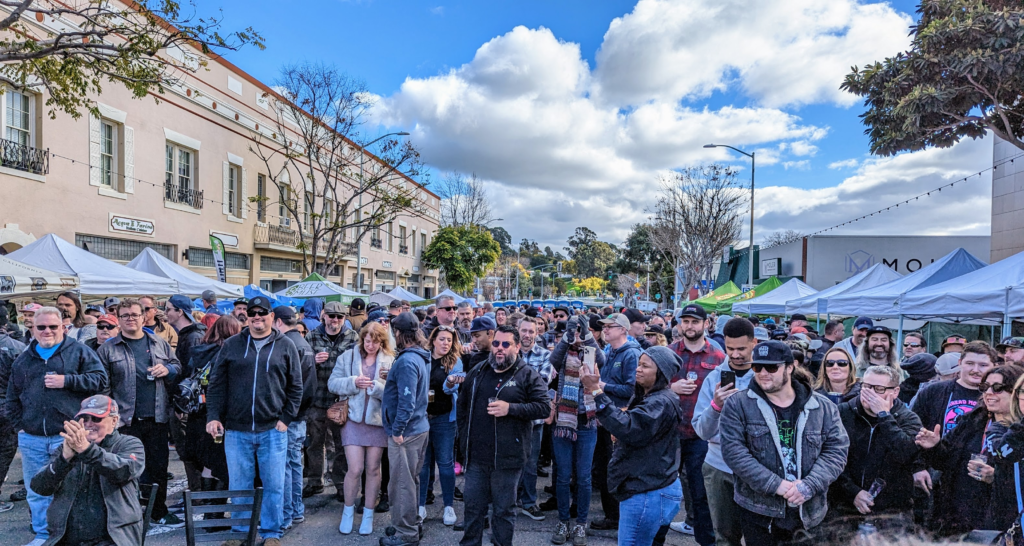 Double IPAs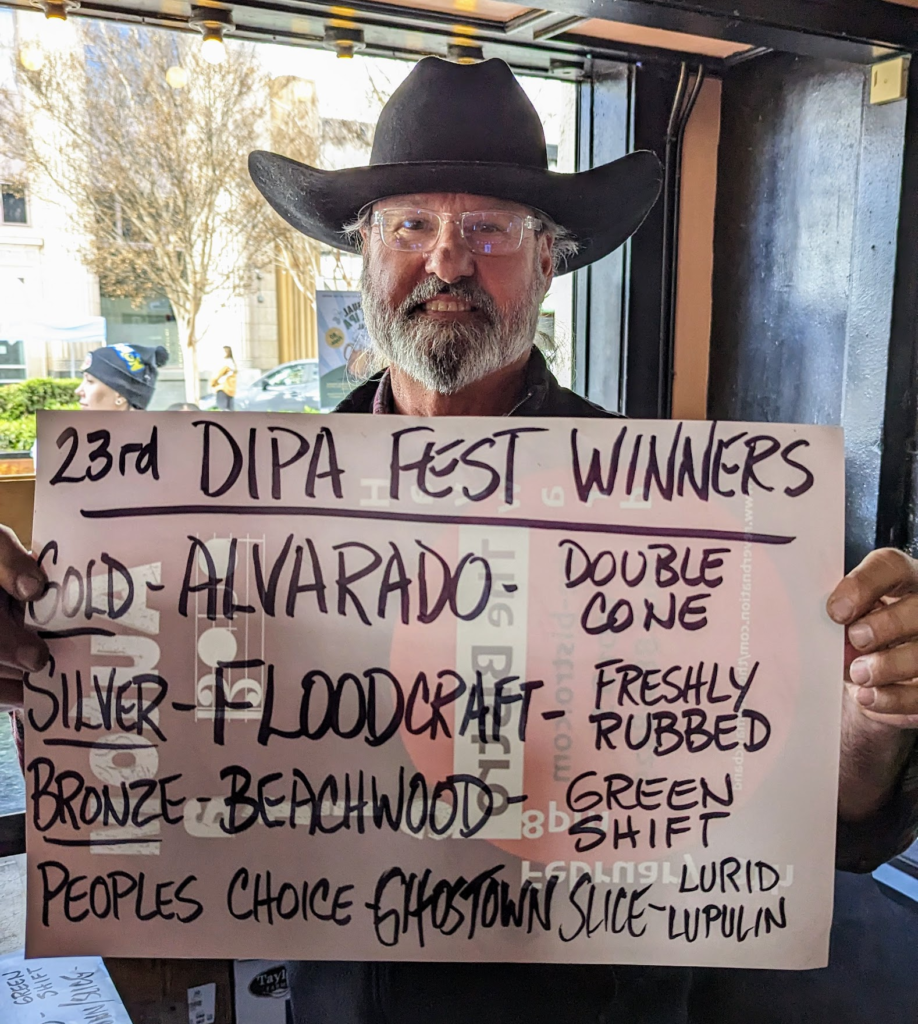 People's Choice Awards