Saturday was our last night to let loose, so naturally the only place to go was the Falling Rock for a last chance to see friends, hang out and drink some great beer.
Brendon Dobbel, of Thirsty Bear in San Francisco, California, and I wait patiently in line for another beer.
Nico Freccia, co-owner of 21st Amendment in San Francisco, California, and Mark Cabrera, with Firestone Walker Brewing in Paso Robles, California.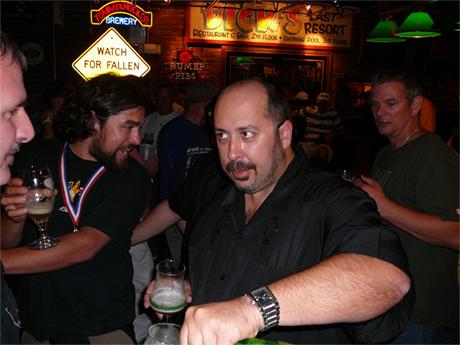 Dr. Bill hosted another of his magnificent private tastings downstairs at the Falling Rock.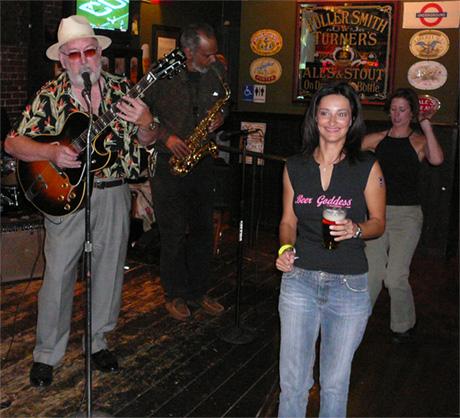 While upstairs, a fantastic guitar player rocked the house.
And got Dave Buhler and his sister Sebbie out on the dance floor.
Me and Sebbie Buhler, who's with Rogue Ales.
Out front at the end of the evening. From left: Josh Miner, Noah Regnery and Jeff Bagby, of Pizza Port – Carlsbad, Tomme Arthur, from The Lost Abbey, and Garrett Oliver, from Brooklyn Brewery.
My booth, with Tom Dalldorf, Celebrator publisher and Chris Black, co-owner of the Falling Rock across from me, with Stephen Beaumont out of sight to their left.
While next to me Michael Jackson and Carolyn Smagalski toasted with some rare beers Chris pulled out his cellar.
And Michael and I discussed films and books well into the night. Now I need to add the works of A.J. Liebling to my ever-growing reading list.