Saturday after the Oregon Brewers Festival, Tom Dalldorf, Stephen Beaumont and I went to the Rogue Brewpub on NW Flanders. Stephen wanted to try Rogue's new rums and Tom and I were game to come along.
The Rogue Distillery sits above the brewpub.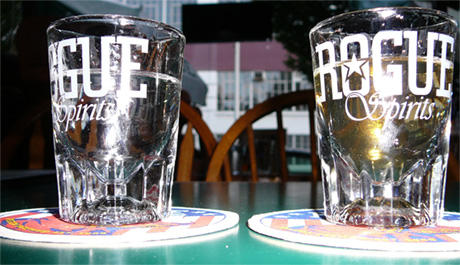 Where they make two kinds of rum, a white rum and a dark rum.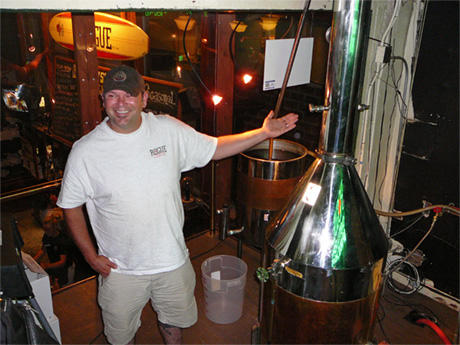 John Couchot, who runs the new Rogue House of Spirits in Newport which opened June 10, shows us the still and gives us a little tour.
While Stephen Beaumont and Tom Dalldorf listen. Barrels along the walls age rum.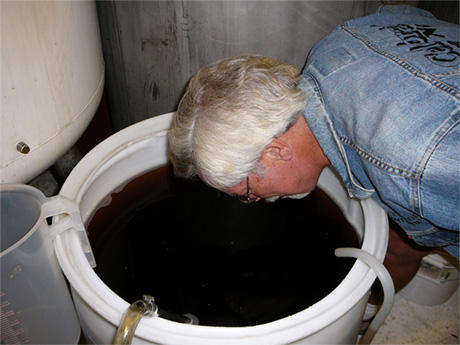 Tom gets a snoot full. We did have a barrel tasting of the white rum, which was excellent.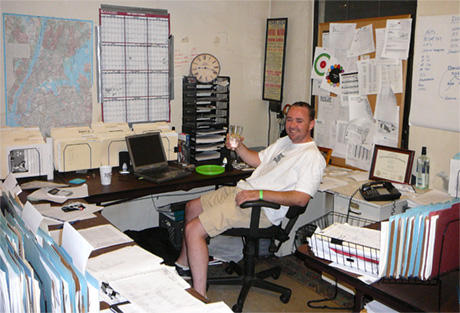 My friend Adam Lambert works for Rogue and his palatial office is above the distillery.