Friday's ad is for "Rheingold Beer," from 1960. This ad was made for the Rheingold Brewery, which was founded by the Liebmann family in 1883 in New York, New York. At its peak, it sold 35% of all the beer in New York state. In 1963, the family sold the brewery and in was shut down in 1976. In 1940, Philip Liebmann, great-grandson of the founder, Samuel Liebmann, started the "Miss Rheingold" pageant as the centerpiece of its marketing campaign. Beer drinkers voted each year on the young lady who would be featured as Miss Rheingold in advertisements. In the 1940s and 1950s in New York, "the selection of Miss Rheingold was as highly anticipated as the race for the White House." The winning model was then featured in at least twelve monthly advertisements for the brewery, beginning in 1940 and ending in 1965. Beginning in 1941, the selection of next year's Miss Rheingold was instituted and became wildly popular in the New York Area. Emily Banks was Elected Miss Rheingold 1960." Banks was also a finalist last year. She was born January 23, 1933 and was 21 when she served as Miss Rheingold. She was born in Virginia, but raised in Cambridge, Massachusetts (her father was in the military), and she graduated from the local Simmons University. She enjoyed swimming, diving, horseback riding and baseball, not to mention dancing and cooking. She also wanted to learn how to fly a plane, and was hoping to use her winnings to start a graphic arts business with her father. After her Rheingold year, she became an actress. She's perhaps best remembered as Tonia Barrows in the original Star Trek episode "Shore Leave," but she appeared in numerous TV series, including Mr. Terrific, The Wild Wild West, Dragnet 1967, Bewitched, Death Valley Days, Love American Style, Fantasy Island, Knight Rider, Highway to Heaven, and Simon & Simon. She was also in a couple of films, most notably the 1968 Elvis Presley vehicle, "Live a Little, Love a Little." I couldn't find out much after that, and she appears to become more private after her career ended around 1986. As far as I can tell, she's still around and would be 90 this year, wherever she is. As I mentioned previously, Ms. Banks had an acting career after her Miss Rheingold year was over. Beginning in 1966 and not ending until 1986, she appeared in numerous television series along with a few movies roles. They were usually small parts, but she did seem to keep working steadily for twenty years.
Star Trek: Shore Leave
But perhaps her most memorable role was that of Yeoman Tonia Barrows in the Star Trek episode "Shore Leave," which was episode 15 of the first season. Here's a few stills from the episode: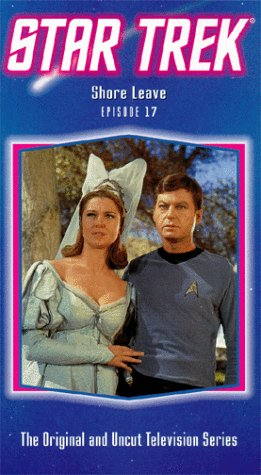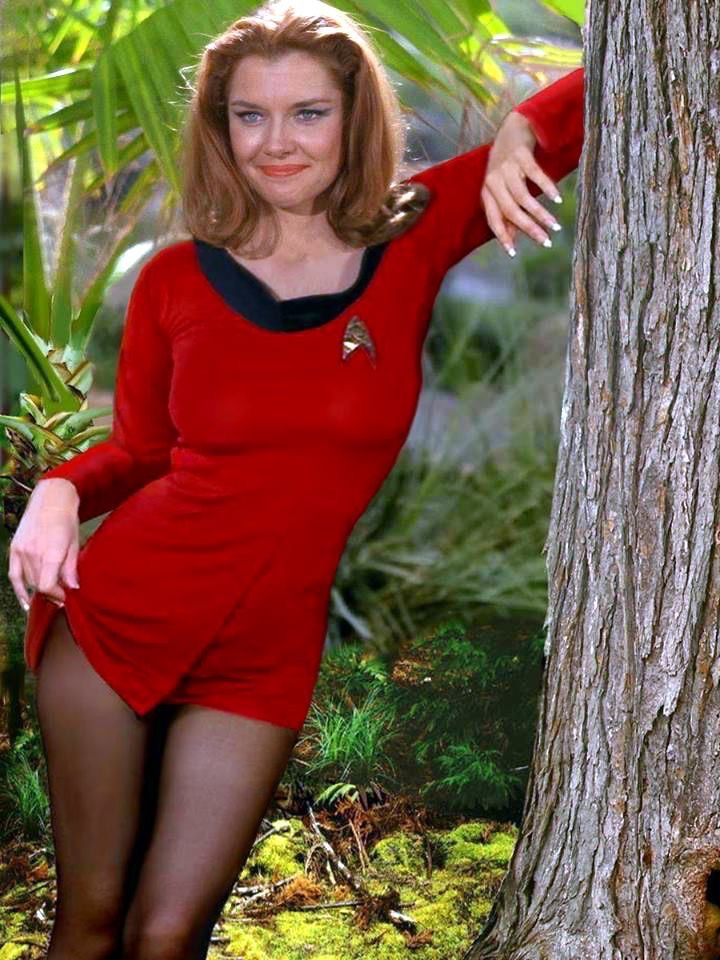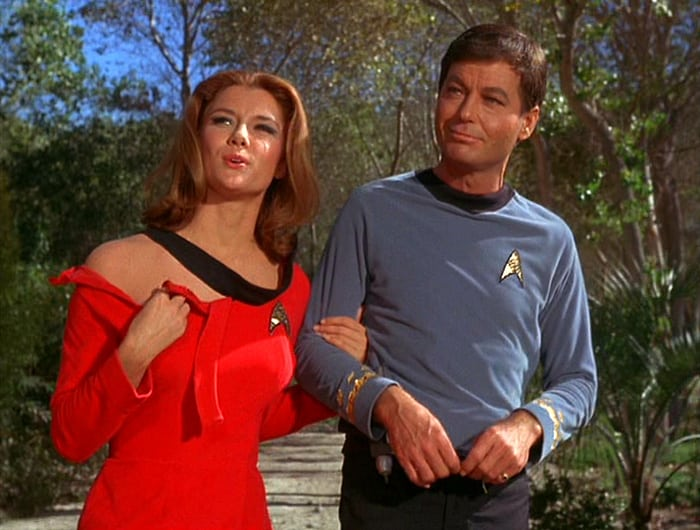 She also did quite a few other television shows and films, and here are a few examples:
Gunfight in Abilene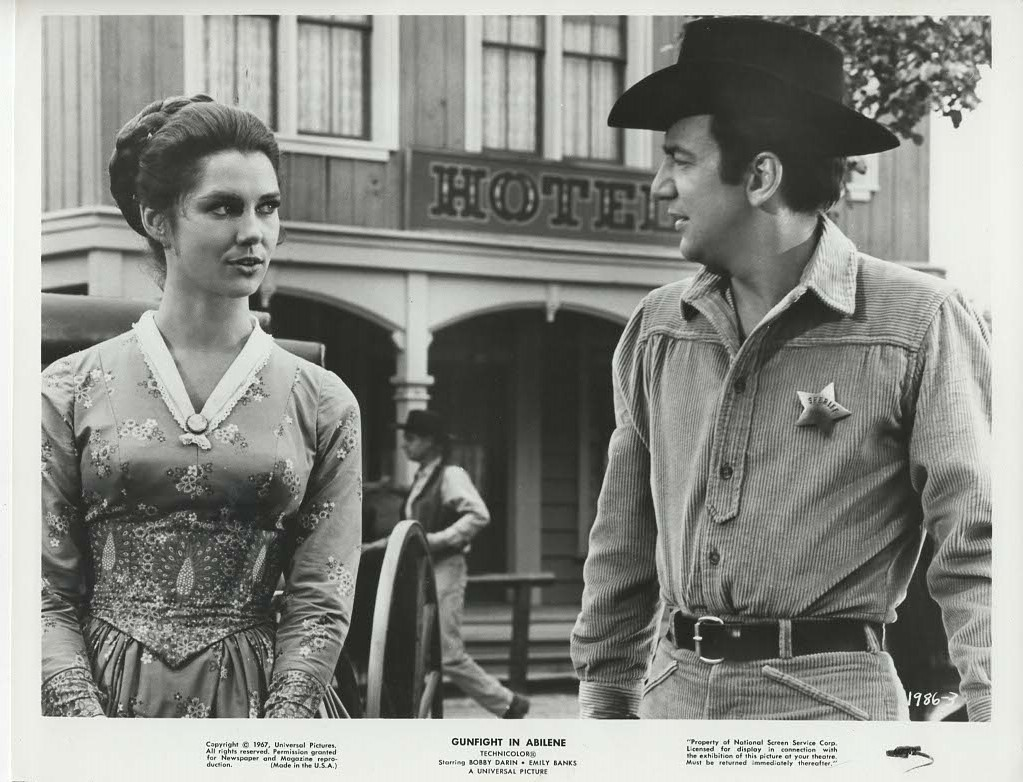 Live a Little, Love a Little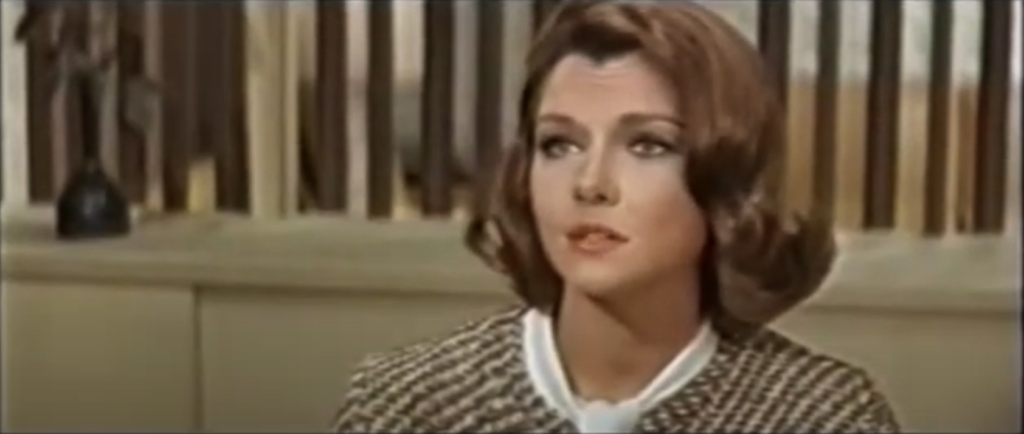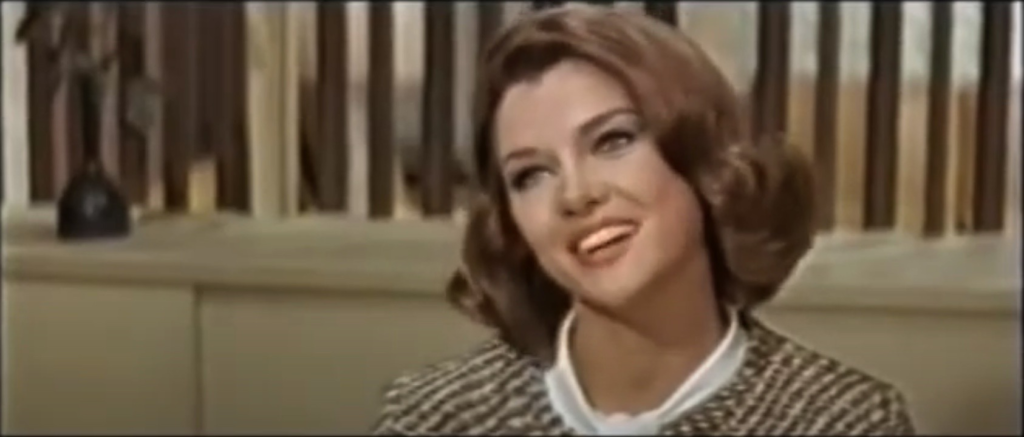 Wild, Wild West
Dragnet 1967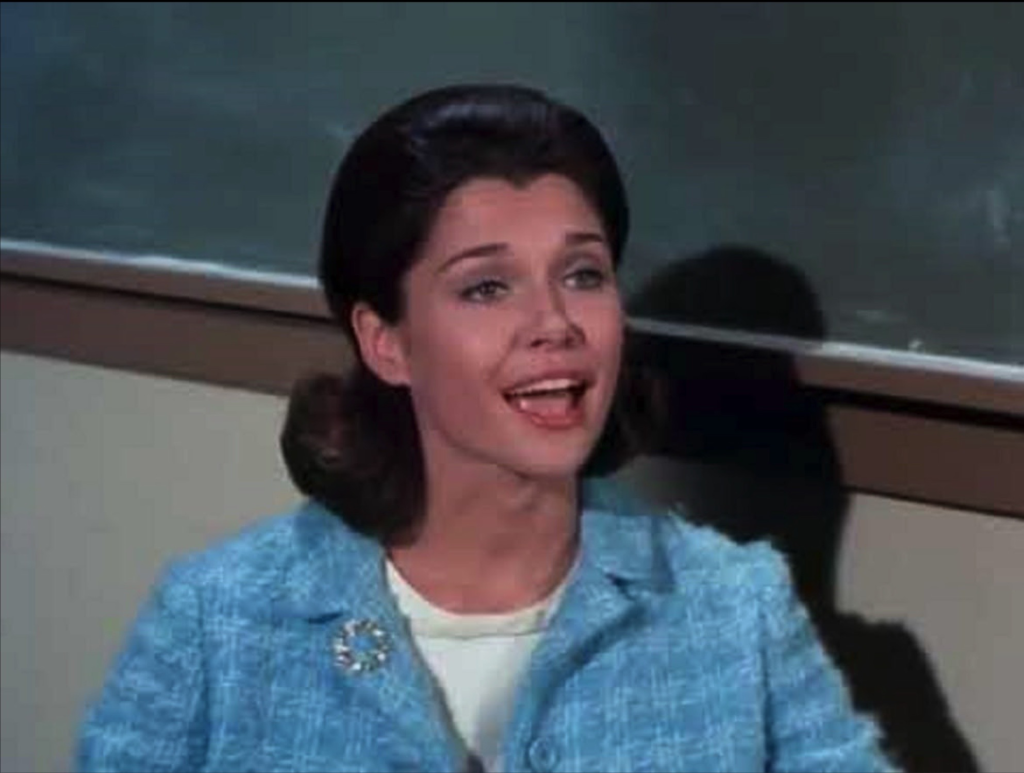 Hell's Bloody Devils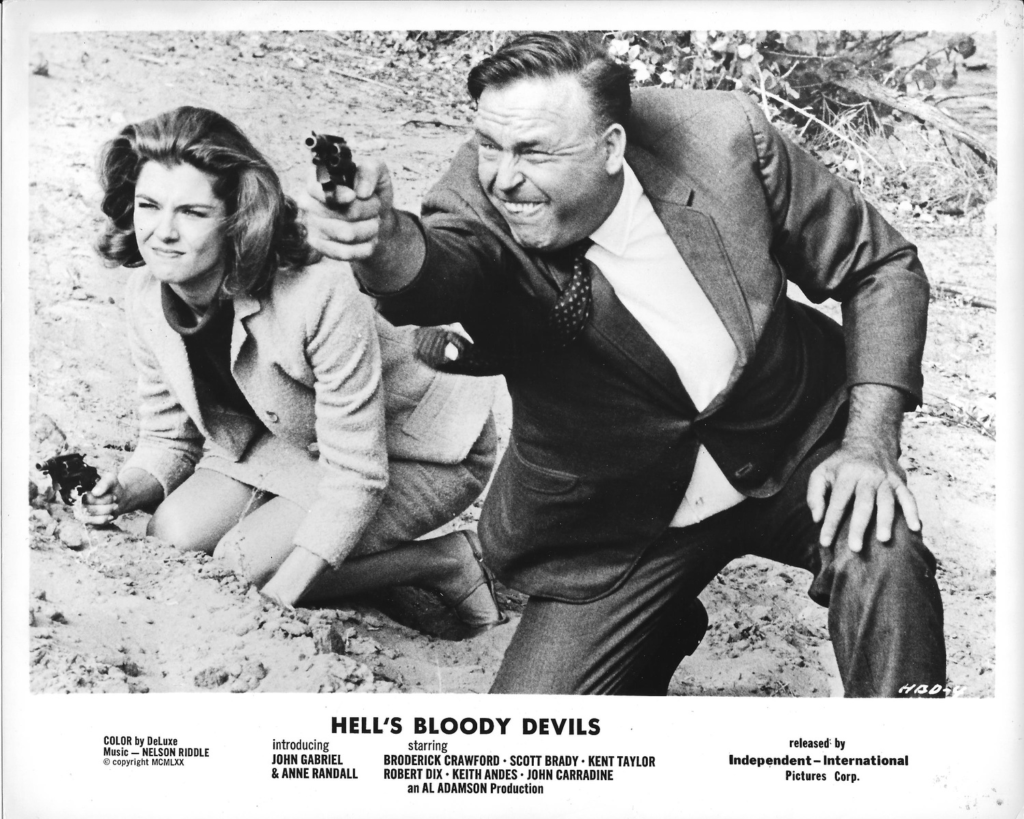 The Tim Conway Show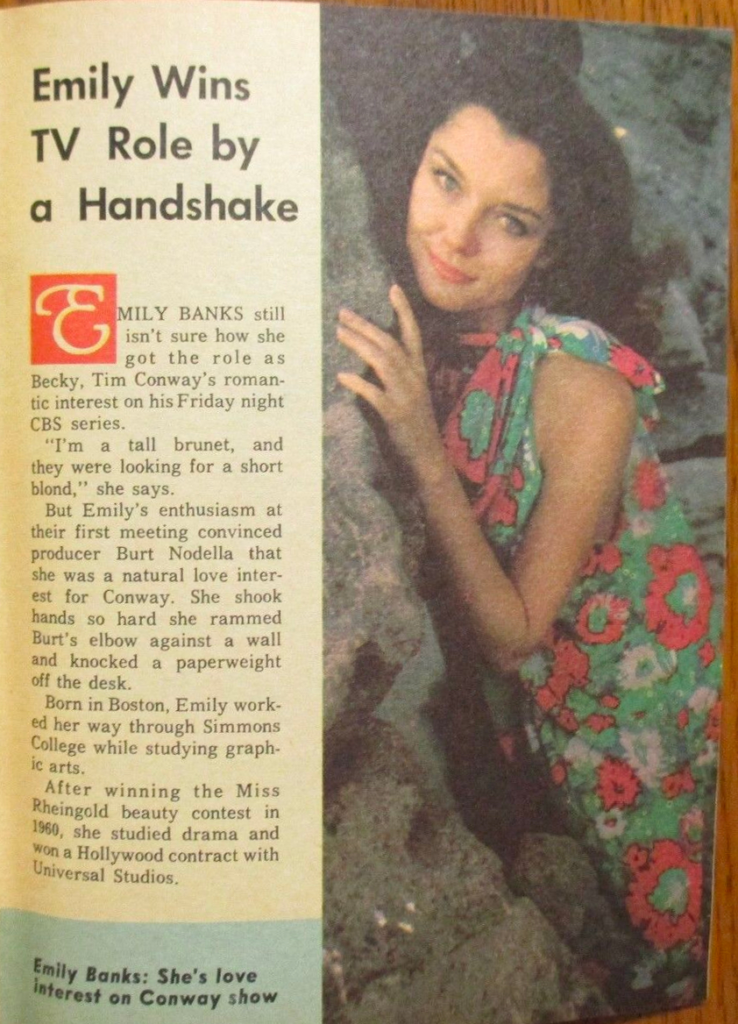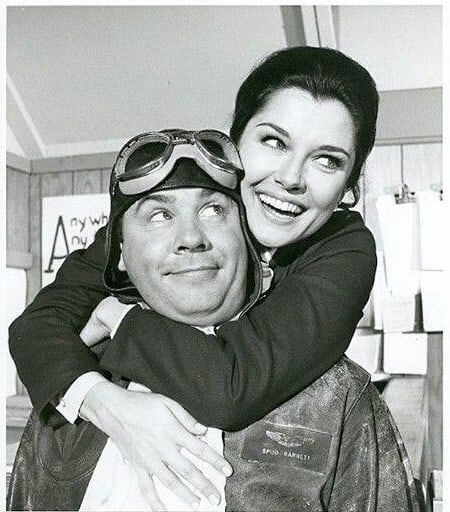 Bewitched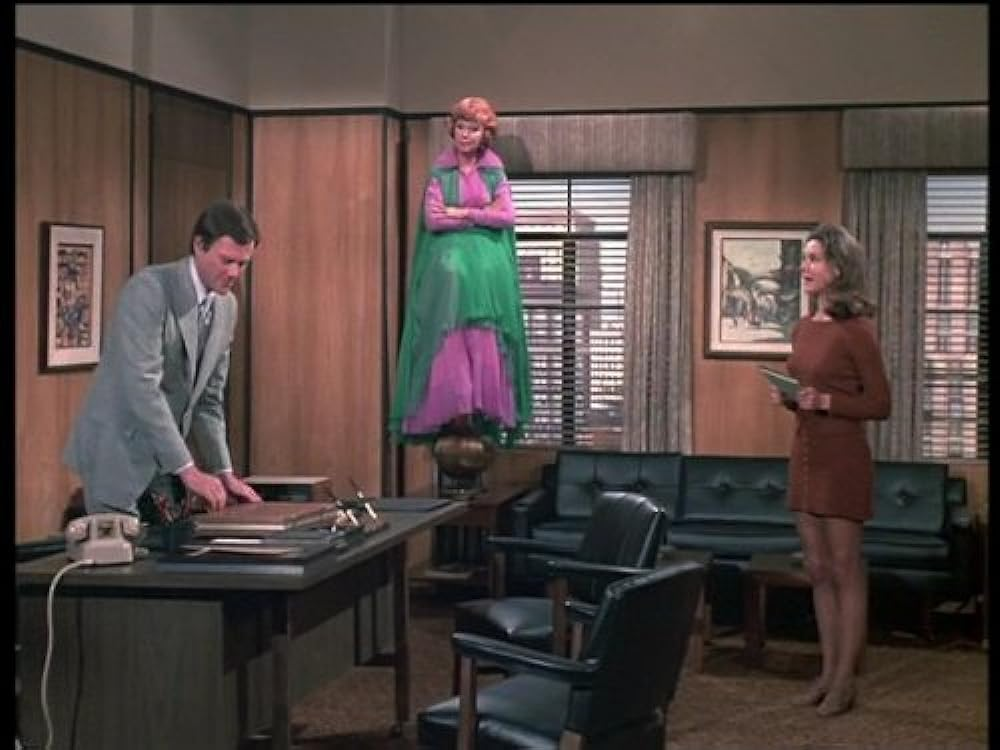 Modeling
She also continued to do some modeling, and here are a few of the many photos that turned up for her over her career.