Full Sail Brewing has been hosting a smoker at the Pilsner Room, their pilot brewery at Riverplace in McCormick & Schmick's for many years. Our host, brewer John Harris, opens his brewery/laboratory to the brewing world: brewers, media and those in the know with great beer and cigars. It's always a great time and a chance to talk with friends and colleagues away from noise of the crowded festival.
The Willamette River at Riverplace.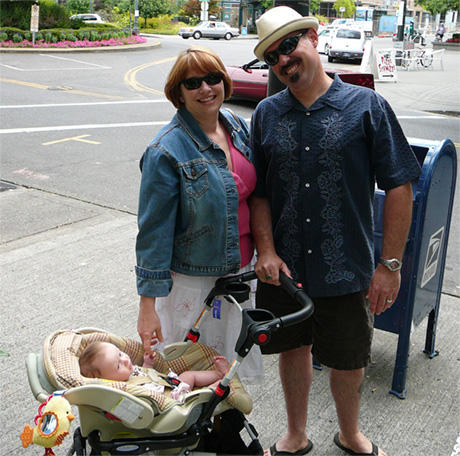 Full Sail employee/owners Autumn and Barney, with their newborn daughter.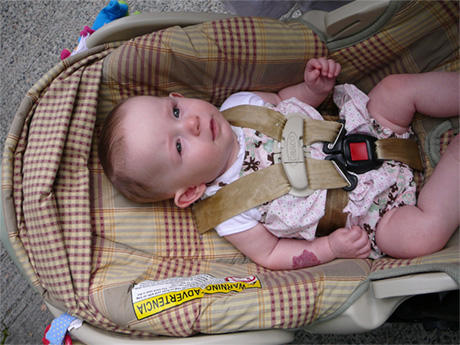 Autumn and Barney's five-month old.
Alan Sprintz, from Hair of the Dog, and Full Sail brewer — and our host — John Harris.
Jim Parker and me.
Fellow beer writer Abe Armstrong-Goldman and Jeff Smiley, owner of Baron Brewing.
Mark Campbell and me.
Larry Bell, from Kalamazoo Brewing, and Alan Sprintz.