Today is the 61st birthday of Phil Markowski. Markowski started his career with New England Brewing in Norwalk, Connecticut, but made a name for himself at Southampton Publick House on Long Island. In 2012, he moved back to Connecticut and opened his own place in Stamford, Two Roads Brewing. Phil's an amazing brewer and even wrote the book on Farmhouse Ales. Back in 2008, Phil was also involved in reformulating Primo when it was launched again by Pabst. I first met Phil during my Celebrator days, have run into him more recently since, and was fortunate to visit the brewery the year before the pandemic. He's a rock star brewer that couldn't be more low key. Join me in wishing Phil a very happy birthday.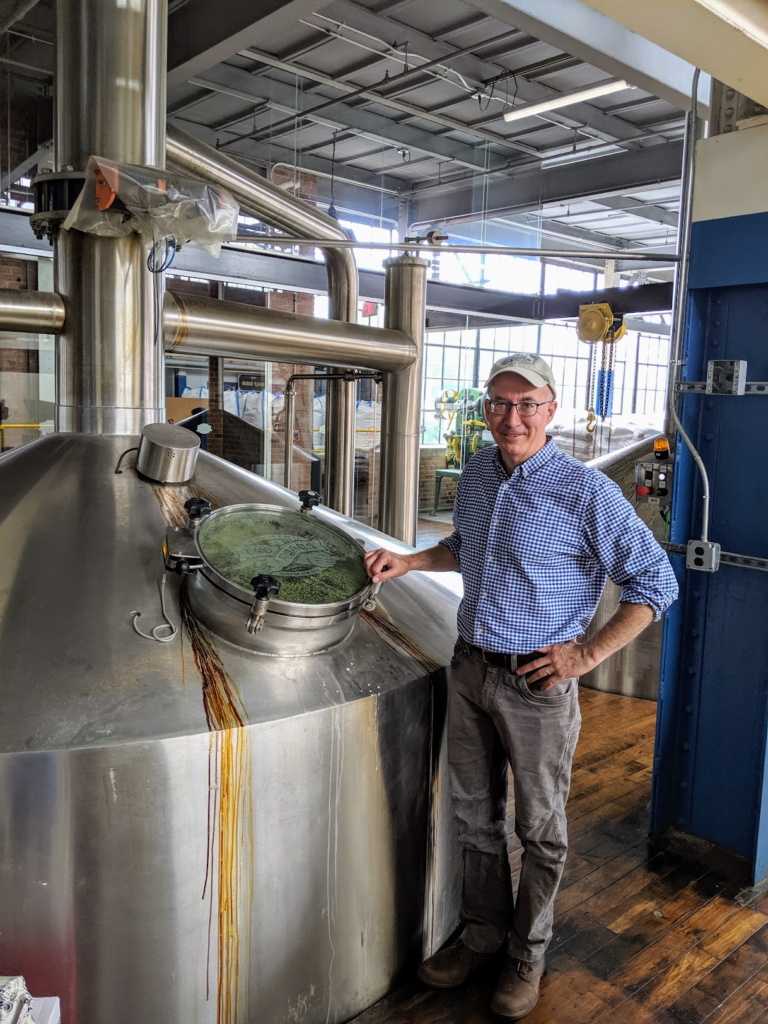 Showing off Two Roads beers.

Phil by the Two Roads bus.