Today is the birthday of John Frederick Wiessner (December 14, 1831-January 1, 1871). He was born in Bavaria, but emigrated to the U.S. and settled in Baltimore, Maryland. He founded the John F. Wiessner Brewery in 1863, renaming it the John F. Wiessner & Sons Brewing Co. after his sons joined he business in 1888. It remained that name until closed by prohibition in 1920. It reopened after repeal in 1933 as the American Brewery, and went through a variety of name changes until closing for good in 1973.
Here's a newspaper story about his will after he passed away.
Baltimore History Bits has a short history of the brewery, and cartoonist from California, Chendi Xu, created a short comic about the history of Wiessner's brewery, although she claims he went to Bavaria to learn brewing and came back from there rather than New York. There's also a pdf online with a history of the brewery from a breweriana perspective by David Hagberg.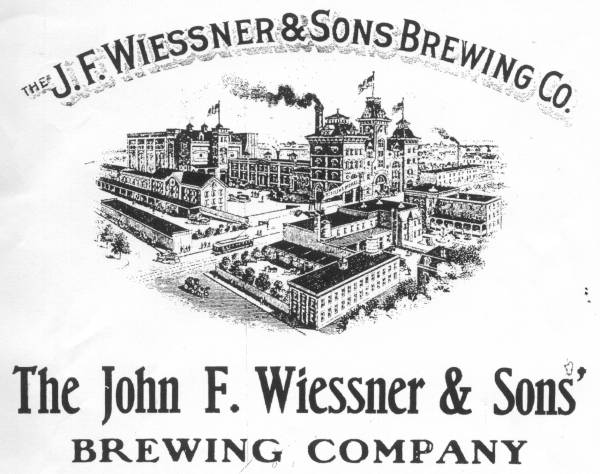 The brewery building is still standing, though it's been through a lot, according to Wikipedia:
The American Brewery, located in the Broadway East, Baltimore community, is an historic former brewery located at 1701 North Gay Street in northeast Baltimore, Maryland, United States. Formerly abandoned and left to decay for four decades, it has been recently repaired, renovated / restored and beautified. It is currently the headquarters of Humanim Inc., a regional social services agency.