I arrived in Portland around 3ish after ten and half hours in the Celebrator van, just in time to help set up the booth for the festival which began at four.
Tapping the Collaborator keg at the festival.
Fred Bowman, co-founder of Portland Brewing, Tom Dalldorf, Celebrator publisher and Jack Joyce, owner of Rogue.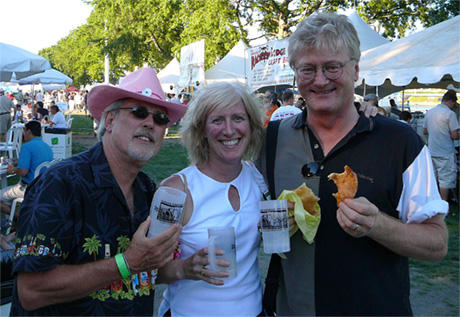 Tom with Cathy and Sean, Stephen Beaumont's sister and brother-in-law.
Chris Crabb, who runs thing for the festival.
Jamie Floyd, whose Ninkasi Brewing is almost open, but the beer is pouring now.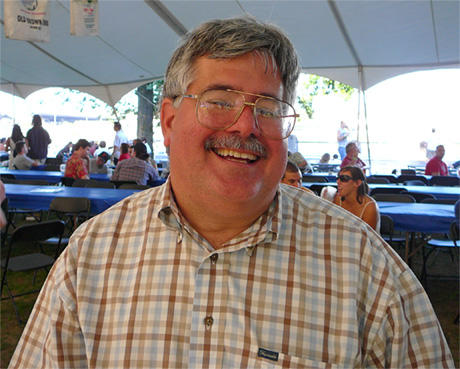 Jamie Jurado, head brewer for Gambrinus.