Today is the 55th birthday of Jason Chavez, who was the brewmaster at Seabright Brewery in Santa Cruz for a number of years. Chavez started homebrewing while still in high school on his family's kitchen stove. He's a graduate of the American Brewers Guild, and had been brewing at Seabright since 1999. I believe I first met Jason many years ago at the Rock Bottom in Denver during a GABF week, but I still run into him occasionally at events. Seabright celebrated their 25th anniversary several years ago, when I spent the day at the brewery to do a story on their silver anniversary. But three years ago, he made a big change, moving closer to home to take over the Kelsey Creek Brewing Co. in Kelseyville. Join me in wishing Jason a very happy birthday.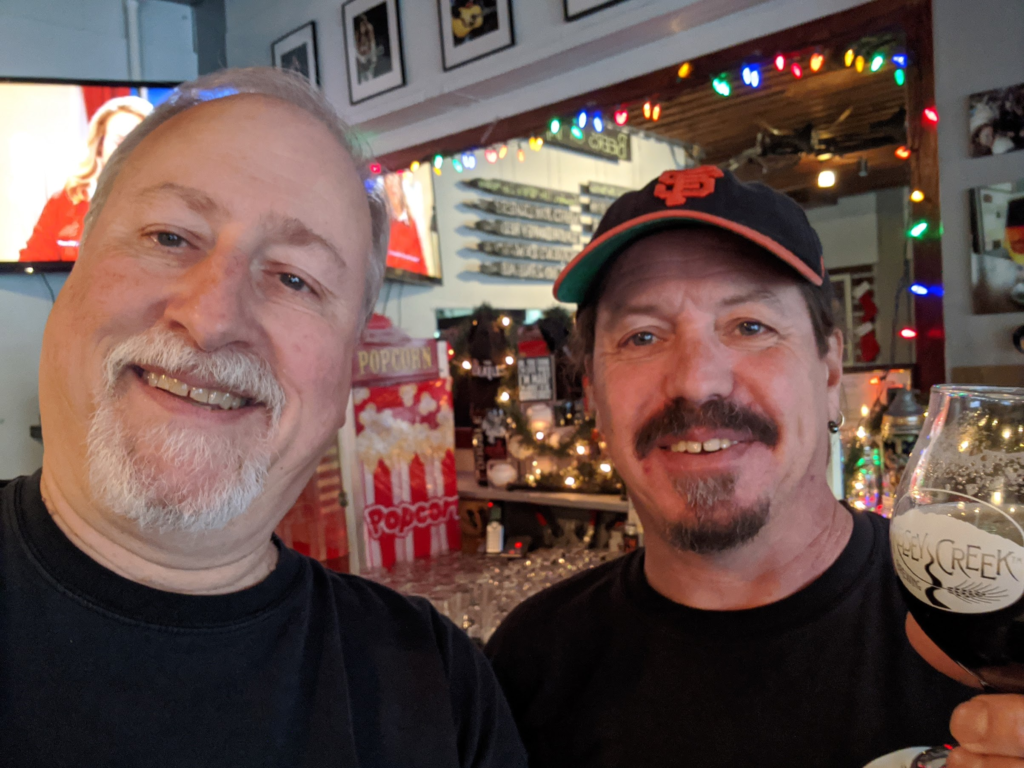 Jason with Dave Heist, from HopTown Brewing, and Gene and Cindy Acevedo, from El Toro Brewing, during the Brewer's Reception at GABF in 2002.

Jason at the helm of the brewery when I visited him in early 2013 to wrote about Seabright's 25th anniversary.