Thursday's ad is for "Rheingold Beer," from 1955. This ad was made for the Rheingold Brewery, which was founded by the Liebmann family in 1883 in New York, New York. At its peak, it sold 35% of all the beer in New York state. In 1963, the family sold the brewery and in was shut down in 1976. In 1940, Philip Liebmann, great-grandson of the founder, Samuel Liebmann, started the "Miss Rheingold" pageant as the centerpiece of its marketing campaign. Beer drinkers voted each year on the young lady who would be featured as Miss Rheingold in advertisements. In the 1940s and 1950s in New York, "the selection of Miss Rheingold was as highly anticipated as the race for the White House." The winning model was then featured in at least twelve monthly advertisements for the brewery, beginning in 1940 and ending in 1965. Beginning in 1941, the selection of next year's Miss Rheingold was instituted and became wildly popular in the New York Area. Nancy Woodruff was elected Miss Rheingold 1955." She was born in Detroit Michigan in 1933, but was raised in San Leandro, California. Humorously, one newspaper reported she attended "San Leandro high school in San Francisco," and not in … San Leandro. When she was 18, two years ago, she moved to New York City to pursue a modeling career. She entered the 1952 Miss Rheingold contest and was chosen as a finalist, but lost to Mary Austin that year. But she tried again in 1954, and well, here we are. I'm not sure how her career fared after this year, as there's not much information I could find. Apparently, she did some early television, but mostly commercial work. She married stock broker Jack Paul Adler of New York in 1956, and they appear to have had two children, before moving to Naples, Florida at some point. She passed away in early 2004. In this ad, from June, she's riding a merry-go-round with the tagline: "This is bronco bustin' the easy way!"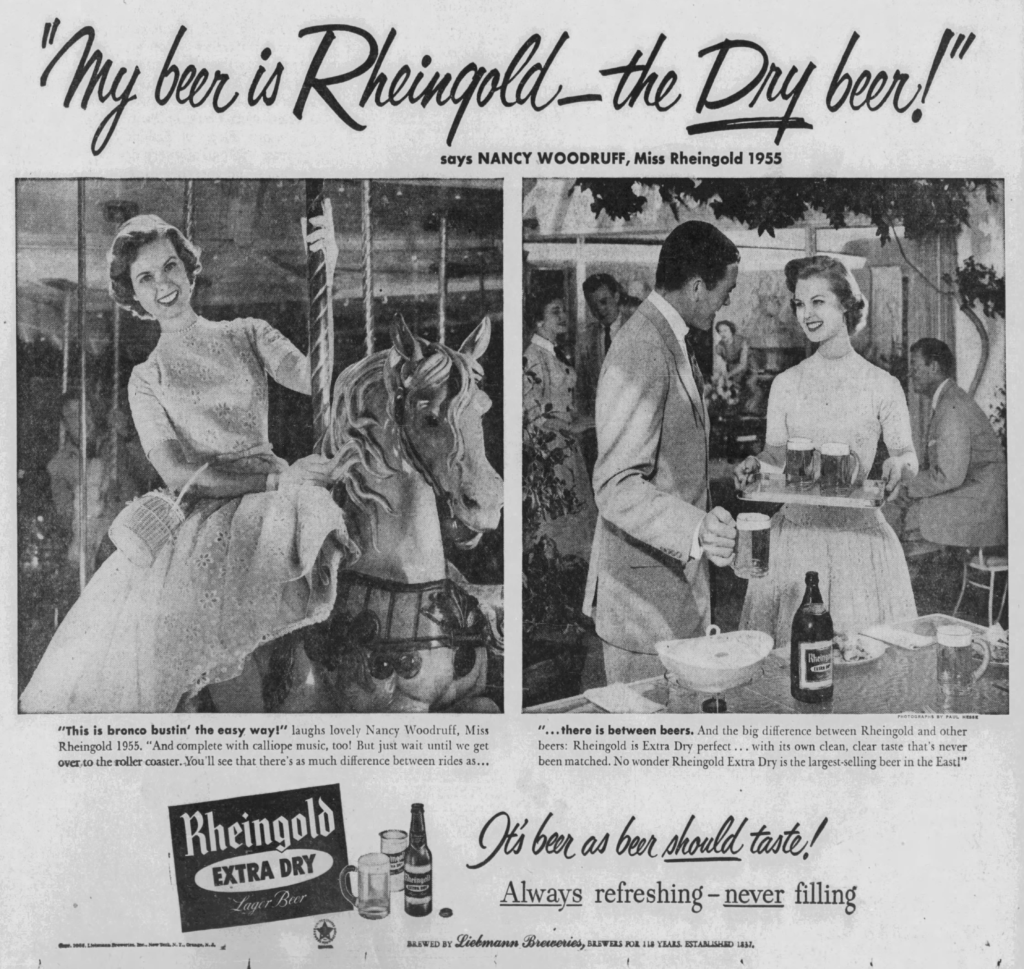 Below is the full-page version of the same ad: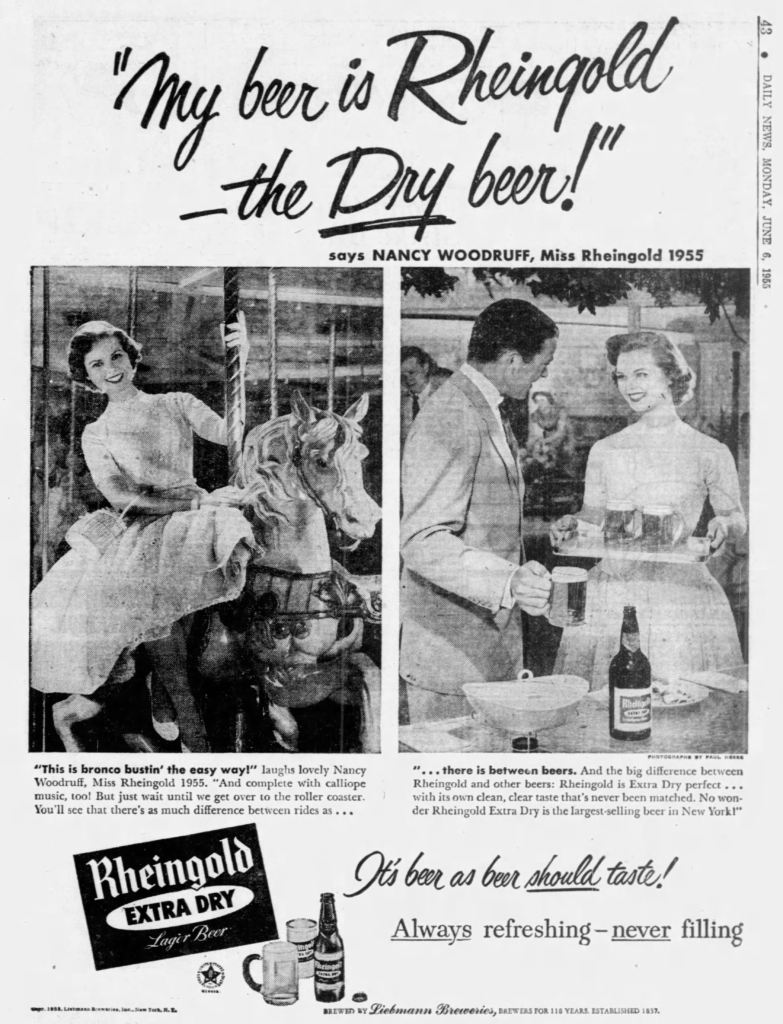 And this is yet another ad using the same merry-go-round photo, but in a different context somehow using it to introduce Miss Rheingold six months into her time in the role for a distributor in New Hampshire, with the headline "Getting to Know Miss Rheingold." That seems a little odd to me.