On Friday, we left England and took the Chunnel train under the English Channel to Brussels for a quick day trip.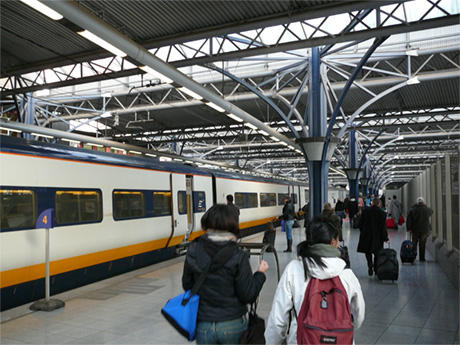 The Eurostar train in Brussels.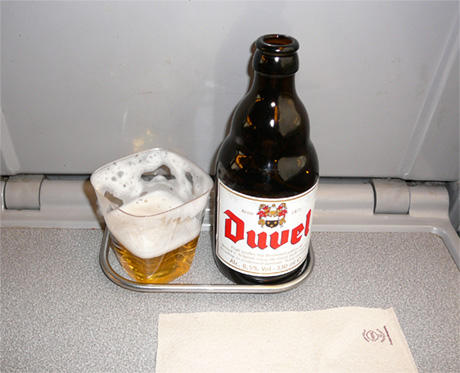 Where you can get a Duvel to enjoy on board.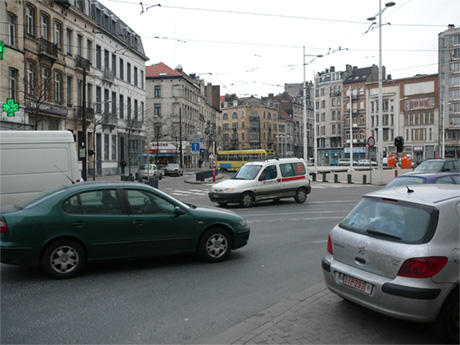 Downtown Brussels near the Midi train station.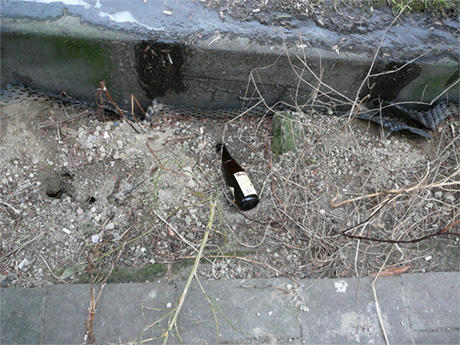 Where even their beer trash is better.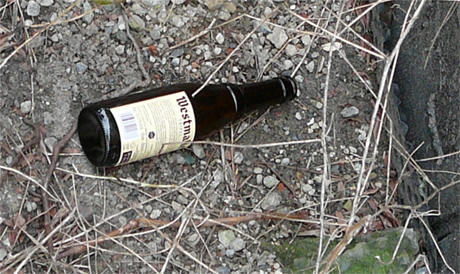 That's a discarded bottle of Westmalle Tripel.
First stop was a tour of Brasserie Cantillon, the last remaining brewery in Brussels.
For the full brewery tour, visit the photo gallery.
Cantillon owner Jean-Pierre Van Roy and me after our tour.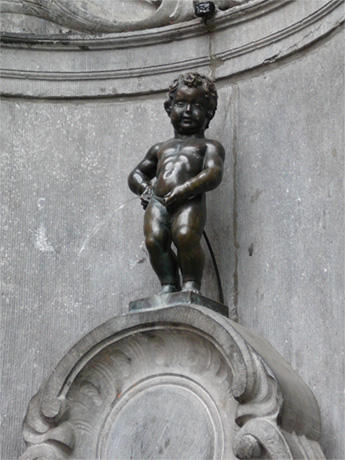 After our tour, we did some quick sightseeing. This, of course, is the famous Manneken-Pis.
Across the street from which was the Poechenellekelder, a bit touristy but with a decent beer selection.
The nearby Grand Place.
Including the Brewers Union building.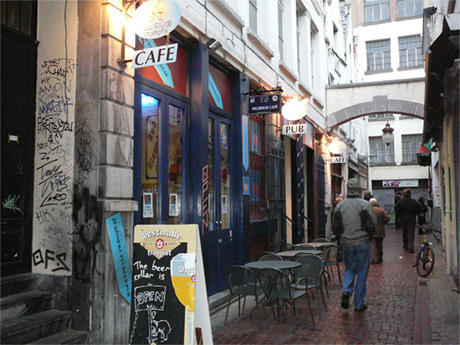 And, of course, the Delirium Cafe, also packed with tourists.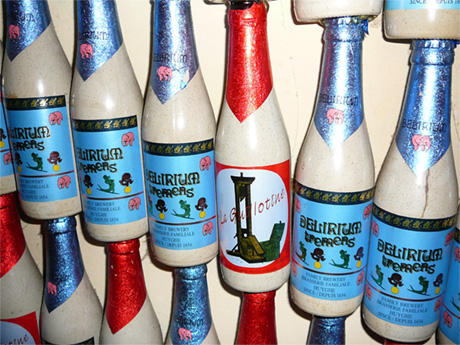 With a spiral staircase lined with Delirium Tremens bottles.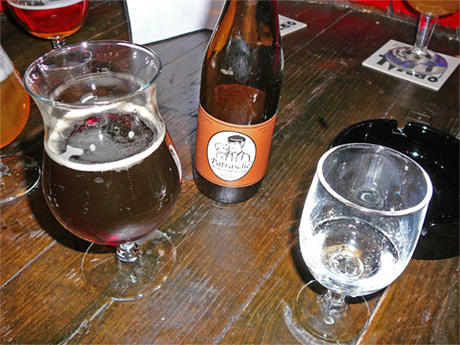 The Floris Absinthe bar across the alley was closed until eight, by the Delirium Cafe had one type of absinthe so I could try some with my beer.
Afterwards, we had a quick dinner at Bier Circus. Here Shaun shows off his steak and the ubiquitous plate of frittes.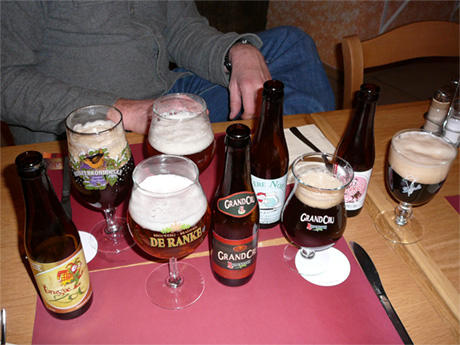 And our beer selection with dinner.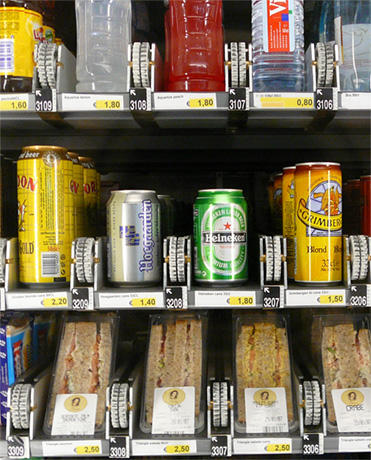 Back at the train station to return to London there was an interesting selection of canned beer in the vending machines. All in all, the trip was too quick to do anything but scratch the surface of the city, but at least we had a chance to do that. I'm certainly looking forward to returning and spending a little more time there.